VECC Virtual Learning Plan 2021-2022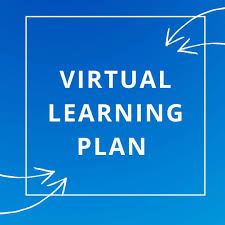 ---
Ventnor City Public Schools Virtual Learning Plan
2021-2022
Dr. Carmela Somershoe
Access
The district is one-to-one for all students in grades K-8. Each student has their own computer to use in the classroom. In the event that full remote learning is required, student computers and chargers will be provided to all students to access virtual instruction. Families will be surveyed to determine if there is a need for connectivity. Teachers will follow up with students that have had trouble connecting and can refer parents to the office if connectivity support is necessary. Hot spot devices will be provided to those in need. Preschool families will have access to both a device and connectivity on an as needed basis determined by survey of families and need reported by teacher(s).
Virtual Learning Plan
In the event the State of NJ or NJDOH shuts public schools down again or shuts the schools in some capacity, the district will return to a full-remote learning plan. All grades will utilize a combination of synchronous and asynchronous learning activities to navigate the district's curriculum. The required four hours will be accomplished through a designated schedule with a variety of learning opportunities, assignments, and activities. Kindergarten remote learning will be accomplished through a designated schedule with a variety of learning opportunities, assignments, and activities. Teachers and paraprofessionals in preschool will use ClassDojo as well as the Creative Curriculum Cloud parent and student resources to provide live and recorded small group and whole group activities and lessons.
Teachers and paraprofessionals in the K- 8 grades will work with students to deliver direct instruction in whole and small groups via Microsoft TEAMS with on-line live and recorded instruction. Online curricular programs include but are not limited to Kidbiz, IXL, Raz-kids, Really Great Reading, Savvas Learning Science and Social Studies, Sumdog, Discovery Education, Think Central, etc. Staff will meet live with students daily and supplement live meetings with other online content and assignments. At least four hours of instruction will be provided daily excluding lunch and recess. Additional time for planning, preparation, professional development, extra help/tutorial and office hours may be developed in this model as needed. Attendance will be documented and submitted for review by Guidance Counselors, School Attendance Clerk and Building Principals/Supervisor.
Continuity of Learning
Ensuring the Delivery of Services to Students
Remote/tele-therapy services are allowable. Students in full-time remote that are eligible for related services will be provided the service through remote means.
Case managers will make weekly check ins for students in resource and inclusion with the family and the student's teacher to ensure IEP goals/objectives are continuing.
ELL students who will be following general education cohort will be monitored. If additional services are warranted for specific students under this category, specific tiers of intervention will be followed.
All new students will be evaluated using the ELL identification process including NJ Home Language Survey, Records Review Process, and Multiple Indicators for Identification. Students eligible for ELL will be provided services.
Food Service Plan

In the event the district is placed in a full-remote learning model, the Ventnor School District will continue its food service operation for all students. Weekly breakfast and lunch bags will be prepared by the cafeteria staff for parents to pick up on Fridays from 9:00-11:00. The bags will consist of 5 breakfasts and lunches for the following week. Parents will be asked to call the cafeteria if interested. School buses will be used for food delivery as needed.